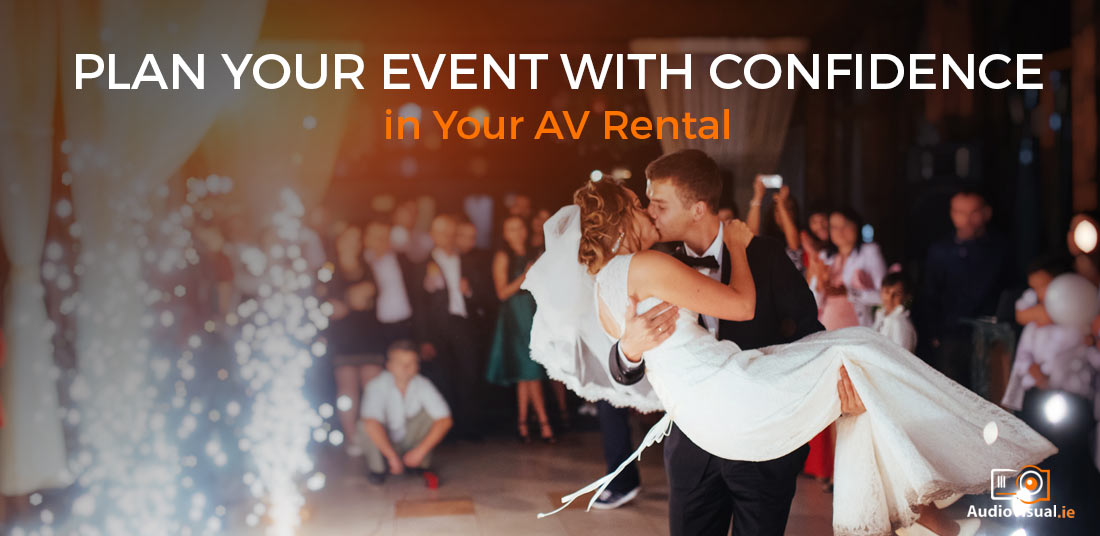 25 Aug

Plan Your Event with Confidence in Your AV Rental

Have you ever had to plan a special event for months on end? With days spent planning every small detail with minute precision, inviting guests and trying to create a big buzz in the run up to it? But then, life happens – or COVID happens – and all of your plans have to go out the window? Or, on the day you hit a technical snag and your event descends into disaster? Well, fear not, we here at AV.com are here to ensure none of this happens and your event runs as smoothly as possible and in the case of postponement/cancellation we can offer you a chance to reschedule.
Events in Uncertain Times
As we have all experienced during the last 18 months, the pandemic has been hard to predict for governments, never mind us ordinary people. So booking events such as weddings, birthday parties, christenings and the likes is fraught with the unknown questions of whether your specific date will be allowed by that date even if it were allowed on the day it was all booked.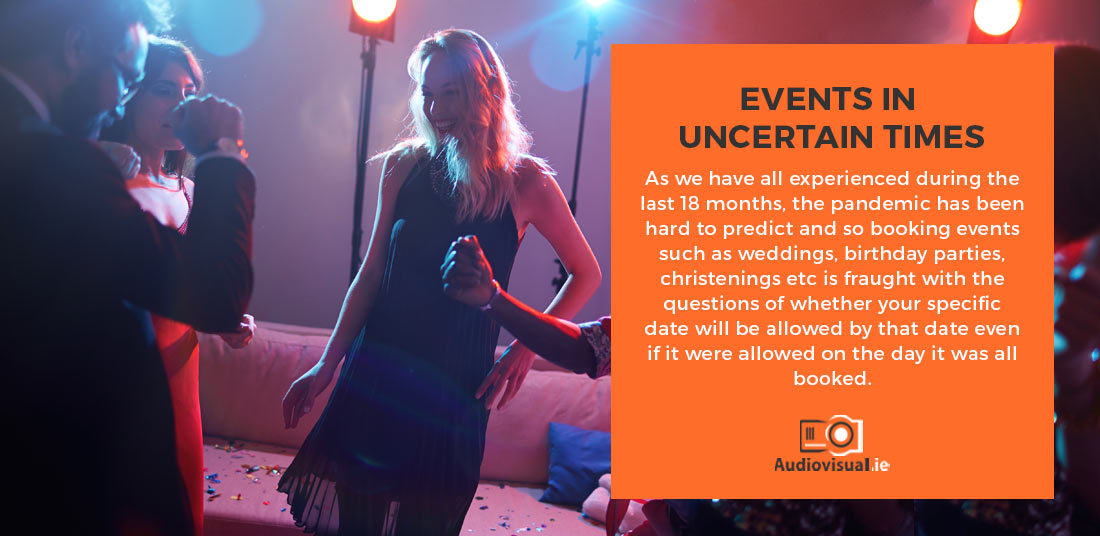 Giving You Certainty
This uncertainty creates unnecessary anxiety in people not knowing if their special event can go ahead. We at AV.com are here to reassure you if you rent from us you can be safe in the knowledge we offer a rescheduling service up to 48 hours before the original planned event, free of charge. We have also started to help clients with virtual events as these are less likely to be impacted by physical restrictions and so are becoming more popular as you can plan them with more certainty.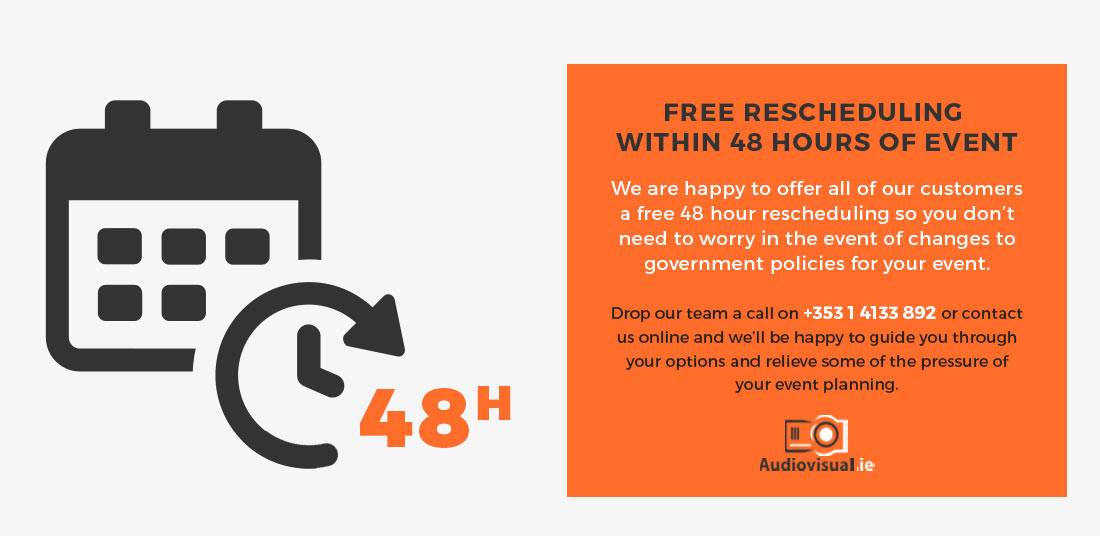 Free Rescheduling Within 48 Hours of Event
Our team have over 50 years of experience in the industry and not only are you dealing with a trusted, reputable company, but your booking needn't add an extra worry financially or mentally, to your plate which is why we are happy to offer all of our customers a free 48 hour rescheduling so you don't need to worry in the event of changes to government policies for events. Drop our team a call on +353 1 4133 892 or contact us online and we'll be happy to guide you through your options and relieve some of the pressure of your event planning.